Personally, January can be a tough month to stay motivated. After prepping for the holidays and traveling over winter break, I am usually more exhausted than working a full work week. This year I went to three different locations and attending a wedding which did not leave much time to kick back and relax.
This month is off to an especially cold start which makes it perfect to add in some fun snow activities. I am sharing a snow globe craftivity that we completed with our first grade buddy class. I think this activity would be fun for kindergarten (with modifications) 1st, 2nd, or 3rd grade.
First I read,
The Snow Globe Family
by Jane O'Connor aloud to both the first and third graders. It is a cute story about a family that has a snow globe on the mantel and the family living in the snow globe. The family in the snow globe's perspective is quite humorous, everyone had a good laugh when the dad was thrown from the tub as the snow globe was shaken.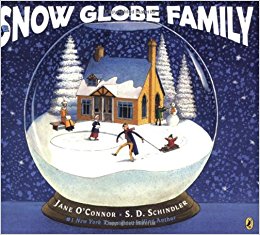 After the story, the students completed
THIS
cute book companion craftivity made by
Mrs. Bremmer
.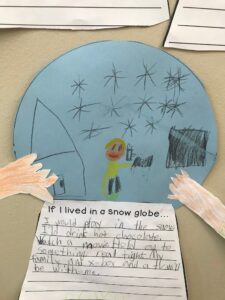 One student even added hands to show the snow globe being shaken.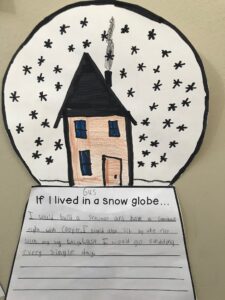 My students helped their first grade buddy determine some fun activities to do if they lived in a snow globe. Then, they both wrote down what they would do in a snow globe. After the students were done writing, they drew a picture of them in a snow globe.
It was a fun and easy activity to do but here are a couple of tips based on my experience… Use the top of a sand pail to trace circles on blue and white construction paper for the top of the snow globe. For the base, I made copies on standard computer paper but I think cardstock would have worked a little better since the globe was made out of construction paper. In the future, I would love to print off pictures of my students to include in their illustration.
What are your go-to activities in January?