January can be a tough month… you're returning from break, getting back into your routine, and coming down from the high of December. There are so many themed units during December that January always feels so boring. As you can probably tell, I love a good themed unit. I think it increases engagement, not only with students but also myself! This may relate to how much I love throwing themed parties. In Kansas City, January is when it really starts to get chilly (although it's been unusually warm this year). There are many non-holiday cold weather units you can do, including one of my favorites, polar bears!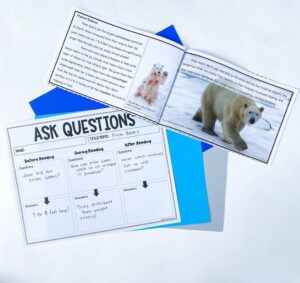 When planning a themed unit, I start off with my favorite part… finding books! I try to create book pairings which provide a balance of fiction and nonfiction. I like to begin with a fiction text and get students thinking about questions related to polar bears (keep reading to see recommendations of my favorite texts). Then, we learn all about polar bears as a class! I like to integrate videos, activities, and nonfiction texts with reading activities. I wrote a Polar Bears Nonfiction Book (with digital, half-page, and full-page options) that also comes with a board game, digital and printable graphic organizers, and a vocabulary activity.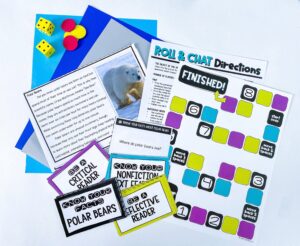 In this unit, there are 4 graphic organizers to accompany the text. Early in the week, I like to use the Ask Questions organizer so students can find answers as they learn more about polar bears throughout the week. The board game is my favorite! It integrates critical thinking, nonfiction text features, reflective reading, and polar bear facts (which require students to reference the text). It's an easy way to get students reading, thinking, and having fun!
Below are some of my favorite polar bear texts to pair with this nonfiction book and activities.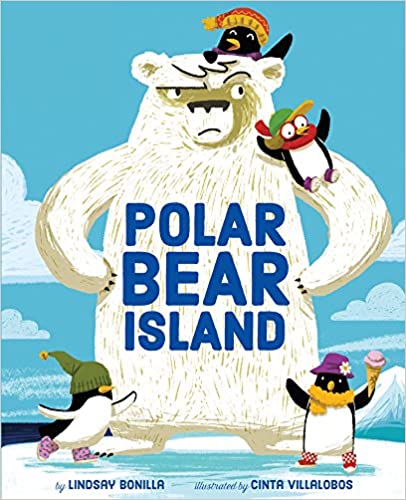 Polar Bear Island by Lindsay Bonilla
When a penguin arrives on Polar Bear Island, the mayor wants to keep things the way they are with no others allowed. However, all the polar bears begin to love Kirby, the penguin. Read to find out if the major changes his mind! This book combines a bit of fun with a message of inclusivity.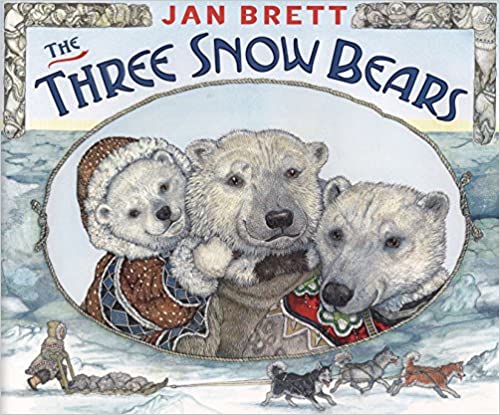 The Three Snow Bears by Jan Brett
A snowy twist on Goldilocks and the Three Bears! This is the story of Aloo-Ki, an Inuit girl, who stumbles across a big igloo where three polar bears live while looking for her huskies.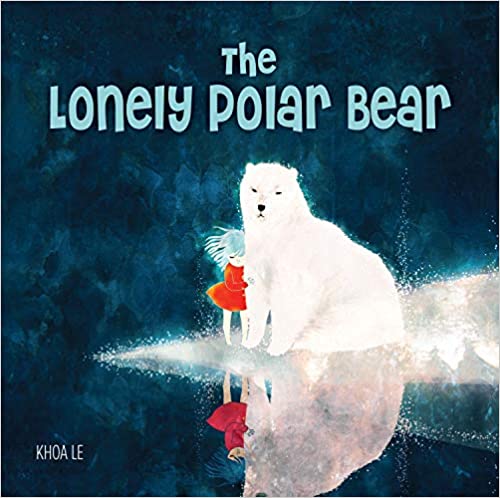 The Lonely Polar Bear by Khoa Le
After a snowstorm, a polar bear wakes up all alone. He makes friends with a mysterious little girl and other animals. This story introduces climate change and includes beautiful artwork.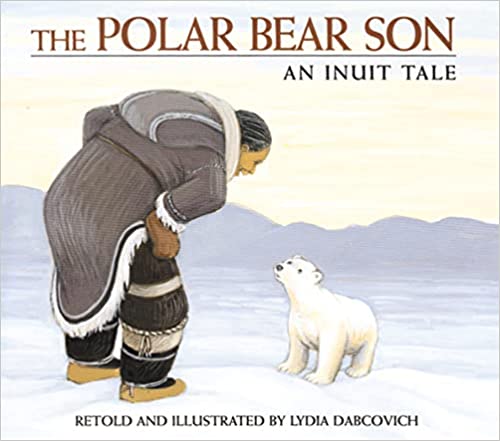 The Polar Bear Son: An Inuit Tale Retold by Lydia Dabcovich
Lydia retells a traditional Inuit folktale about a lonely woman who raises a polar bear as if he were her own son. Until one day, when villagers force the polar bear to leave his home.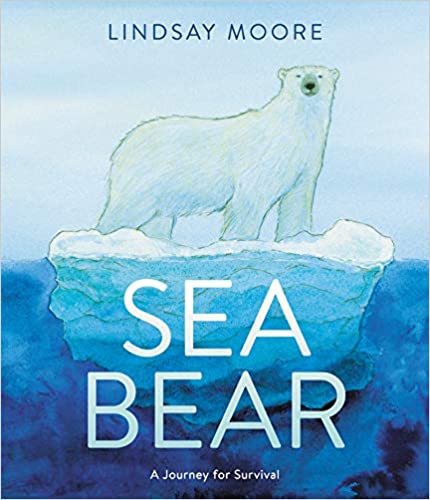 Sea Bear: A Journey for Survival by Lindsay Moore
This is the story of a lone polar bear making her way across the sea ice as she looks for food. The theme includes perseverance, family, nature, and climate change. The author's background in marine science marries scientific facts with poetry.
Have more polar bear activities or book recommendations? Please share them in the comments or email me at tealpencil@gmail.com.
Don't forget to celebrate National Penguin Day on January 20th! Check out these Five Penguin Activities you can do with your class.
Happy planning!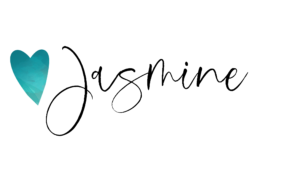 247 total views, 1 views today