Each new school year begins with a flurry of activity… setting up your classroom, getting to know your students and parents, onboarding a new teammate, attending professional development, and the list goes on! With all the madness, I find comfort in using some of the same back to school read alouds. As much as I just love reading, these read alouds are more than just a reading lesson.
Here are the top 5 reasons why you should use back to school read alouds.
Increase Student Engagement – In my classroom, read alouds were one of my students' favorite things to do. They were always so engaged during this time because they were captivated by the story and truly enjoyed listening. To make it even more enjoyable, give students the option to spread out and get cozy.
Build Classroom Community – By intentionally selecting your back to school read alouds, you can introduce topics that help build your classroom community, such as inclusion, celebrating diversity, and more. Take it a step further by planning out engaging questions to ask before, during, and after reading. I love listening to students share how important these topics are to them and how they can make a difference in their classroom.
Establish Routines and Expectations – Not only can you select books to build classroom community, but you can also use books to establish class routines and expectations. Try reading a book, such as David Goes to School, to engage students in creating an anchor chart outlining their expectations.
Integrate Cross-Curricular Activities – Whether you're using a read aloud to build classroom community or establish routines, take advantage of cross-curricular activities to continue expanding these ideas. Some easy ways to do this include creating a writing prompt, identifying vocabulary words in the book, or finding STEAM activities that complement the text.
Have Fun! – When reading entertaining books, you can add fun by using silly voices, adding props, and getting students involved. These are just a few ways to add fun while you're reading the book; however, the fun doesn't have to stop there. After reading the book, introduce hands on extension activities that relate to it. This will keep students learning and engaged while tying the activities back to the book.
Ok, so this probably wasn't groundbreaking news and you're probably already using read alouds but you can continue to expand how you use them in your classroom.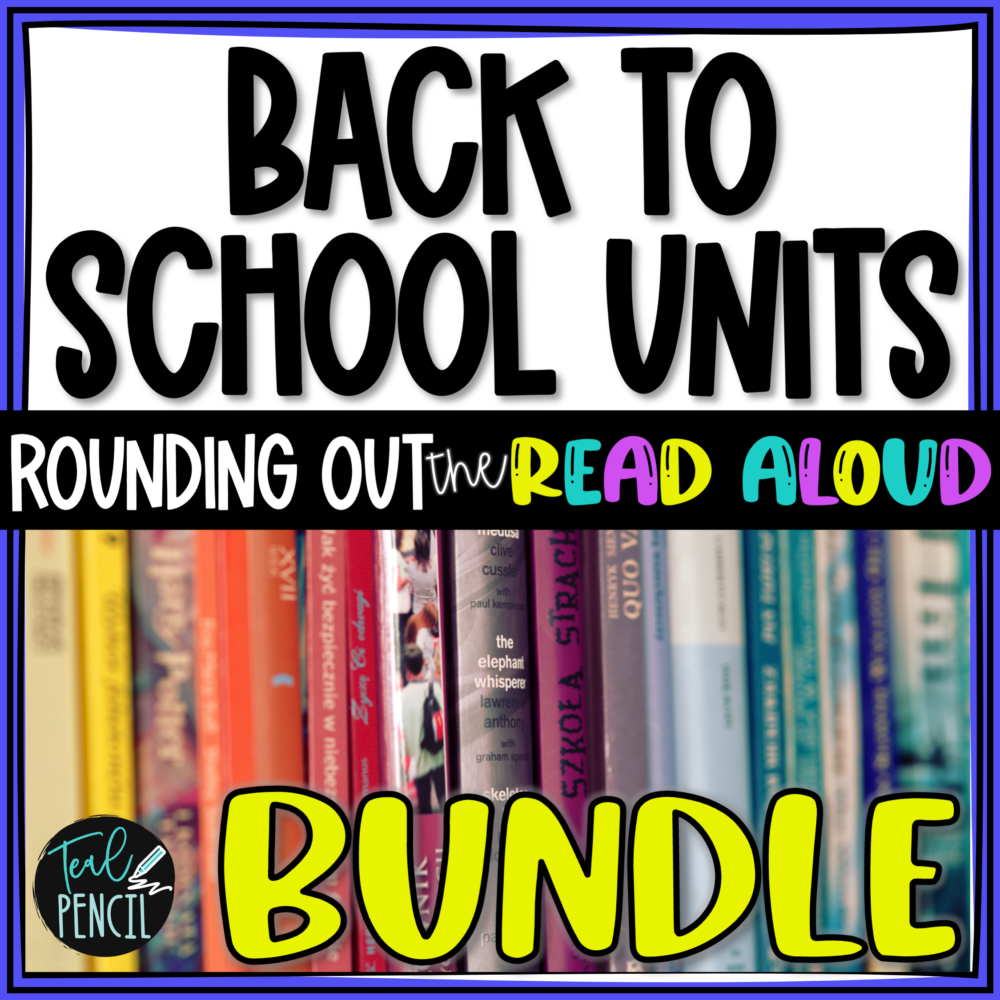 Not sure how to take your back to school read alouds to the next level? Check out my Growing Back to School Rounding Out the Read Aloud Bundle which includes five amazing books! This will help you turn your read alouds into opportunities for explicit instruction in reading, writing, enrichment, and more.
What are your favorite back to school read alouds?