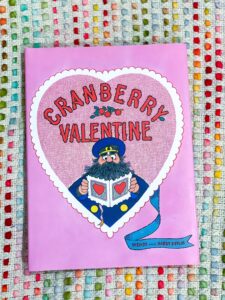 Have you read Cranberry Valentine by Wende Devlin? This book is about Mr. Whiskers, pictured on the cover, who has a secret admirer! He receives a valentine for the first time in his life but he doesn't know who it is or what to do about it. Read to find out how Mr. Whiskers responds to this valentine gesture.
This charming story is not only a fun read aloud for Valentine's Day but also can be used to integrate cross-curricular activities. As much as I love Valentine's Day-themed activities, it's even better when I get to meet curriculum standards while weaving in some holiday fun!
The Rounding Out the Read Aloud unit to accompany Cranberry Valentine has six robust extension activities in addition to the reading and writing lesson plans, discussion prompts, skills foldable, and writing booklet with rubric.
❤️Search It – sight word practice with two versions, a traditional word find and another where students build their own
❤️Synonym Search – review vocabulary terms and identify matching synonyms
❤️Sewing Circle Valentines – art connection to create Valentines cards
❤️Drawing Conclusions – chat circles that integrate reading skills and meaninful conversations
❤️Flipping for Similes – figurative language foldable to identify similes
❤️My MATH Mini Book – solve Valentine themed math word problems
Looking for more? Check out Why You Should Round Out Your Love, Splat Read Aloud.
Happy Valentine's Day!